Bourbon County Sheriff's Office receives equipment from KDOT & AAA Kansas
02/23/2021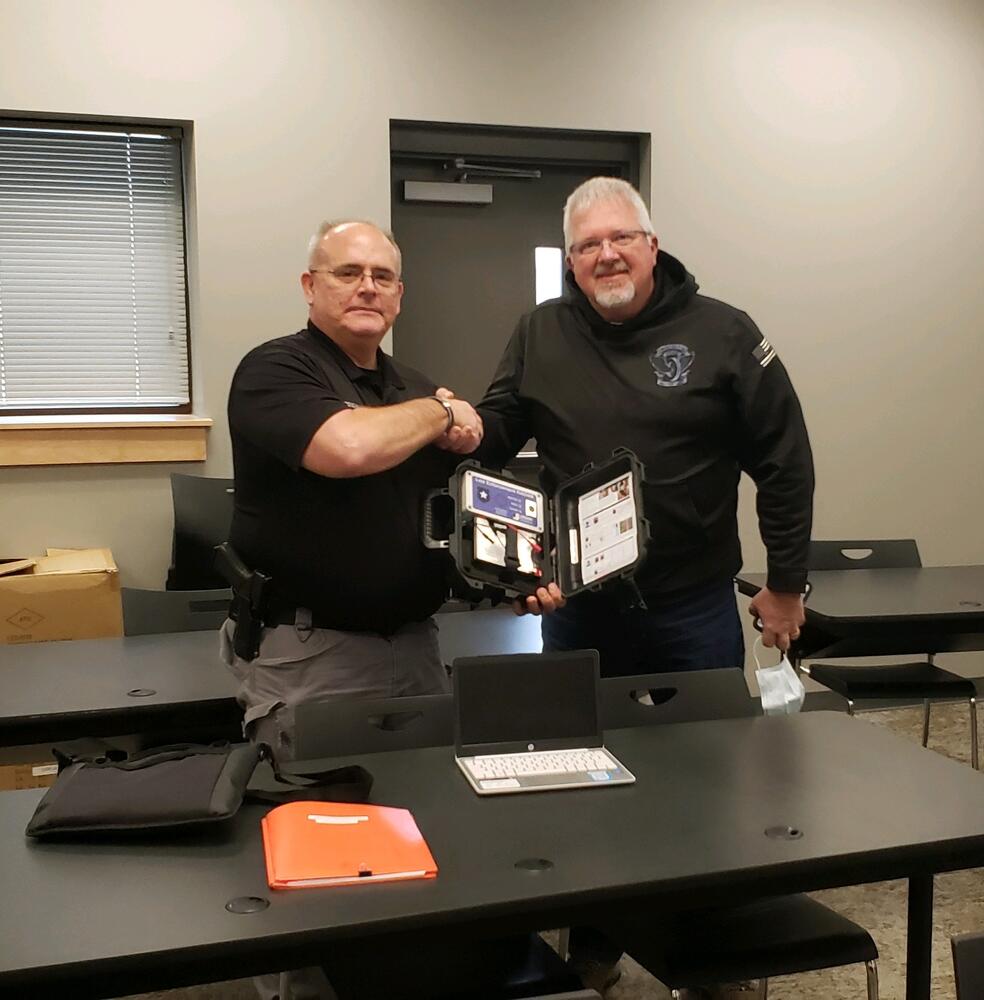 I would like to take a quick opportunity to thank Daniel Kiser with the Kansas Department of Transportation and Shawn Steward, Manager, Public and Government Affairs for AAA Kansas for financially assisting the Bourbon County Sheriff's Office in the purchase of a Law Enforcement Radar unit.
The radar unit was purchased from Jamar Technologies and I am certain the unit will benefit our office and deputies collect data such as vehicle speed, direction, and length, all while keeping track of the traffic in areas that are reported. By collecting the data, it will help our office determine what time of the day would be beneficial for law enforcement surveillance in the affected areas to use the agency time and resources more effectively. I will keep you posted on the outcome and all the benefits we see happening from your generous donation.
The Bourbon County Sheriff's Office is excited and grateful for Mr. Kiser and Mr. Steward in assisting this office in this piece equipment that will be used to make a roads through Bourbon County a safer place to drive.
Wm K. Martin, Sheriff
Bourbon County, Kansas